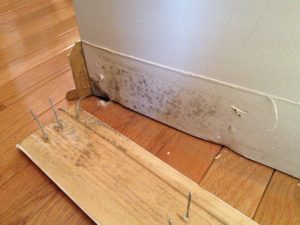 Do you know what the EPA (Environmental Protection Agency) says about discarding moldy materials?
It's not as easy as just tossing them into the trash can, which is what some homeowners might be tempted to do when they try out some "do-it-yourself" mold work.
Building materials and furnishings that are contaminated with mold growth and are not salvageable should be double-bagged using 6-mil polyethylene sheeting, and properly disposed
of.EPA states.
It is important to package mold-contaminated materials before removal from the containment area to minimize the dispersion of mold spores throughout the building.
Doesn't sound like fun, right? As a homeowner, you can get confused following all these mold removal rules and regulations, and these here are just the tip of the iceberg.
Do yourself a favor. When you see some mold, keep yourself and your family safe: Call a mold pro. We know all the rules!
Advantage Restoration and Contracting
813 531-8366