Prepping your home to prevent major storm damage that is either predicted or that can occur at any time is the best defense against wind, water, and related damages. Without proper preparation of your home, you may end up inviting wind and rain inside, then calling a...
read more
    BLEACH DOES NOT KILL MOLD ON POROUS SURFACE Mold roots can create an ongoing growth deep within porous surfaces like: Wood and Drywall. The bleach cannot penetrate to destroy the growth at it roots. Bleach remains on the surface while the water component reaches...
read more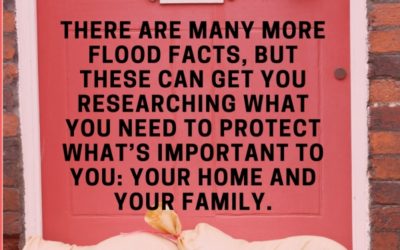 There's some surprising news from the experts at the National Flood Insurance Program (NFIP). Everyone lives in a flood zone. Yes, you read that right. Of course, if your home is at the top of a mountain, you are probably at low risk from flooding. But most homes are...
read more
Get Your Initial Assessment TODAY!